EMSCO, The Motor Control Shop The Motor Control Shop, inc.
---
NON-Com Starter
A NON-COM starter is a starter in an enclosure that has NO disconnect switch incorporated into the enclosure.
There are many options available with a non-com starter. Below is pictured a common non-com starter package.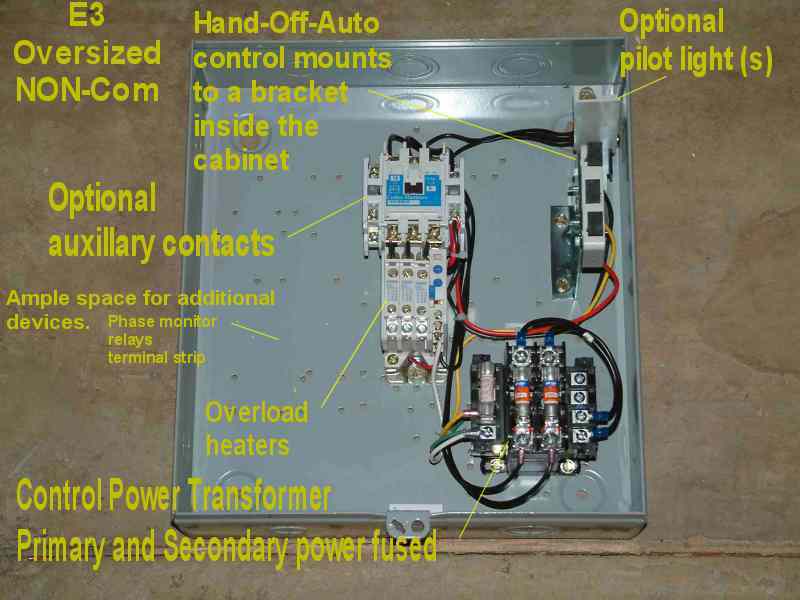 NEMA 1 Cabinet - NEMA 1 cabinet indicates a cabinet that is designed for indoors, dry locations. Please review the FAQ section to further explain the various types and applications of the NEMA 1, NEMA 3, NEMA 4 and NEMA 12 enclosures.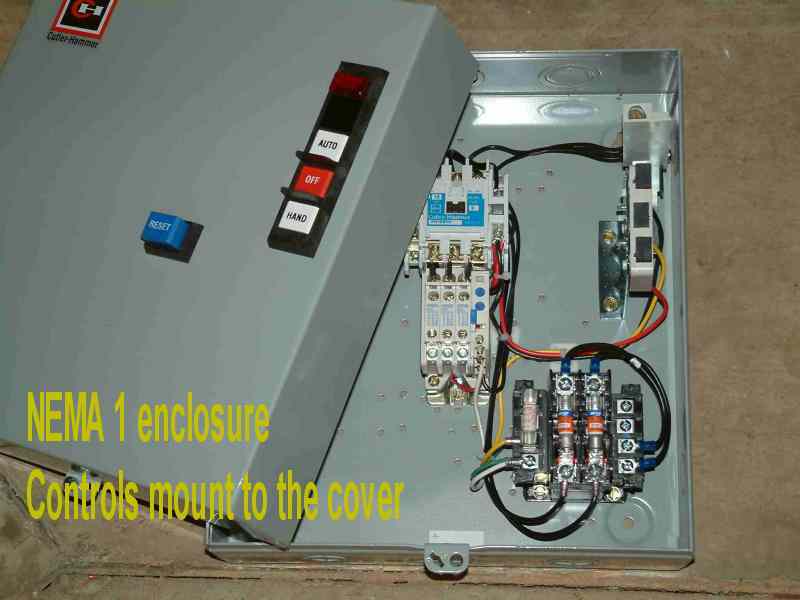 Reset button - This button is provided for the user to be able to reset the overload protection device on the starter without opening the door. On a NEMA 1 enclosure, this button is not waterproof.
Cabinet lock - A hole is provided on the latch for a pad lock or other lock-out device.
Pilot Lights - Lights that are triggered by various functions of the starter indicating the current condition of the starter, power, motor or other device. Up to 2 lights can be provided on the standard cover devices.
Hand-Off-Auto switch - Commonly referred to as an HOA switch. This control switch is for a device that may need to be turned on manually (hand) and also can be turned on via a remote (Energy management system, thermostat, flow switch) device or system. This is the typical location for the primary control switching operator. Others are possibilities are Start-Stop, Emergency Stop, High-Low.